Tailored Cyber Security Solutions for Businesses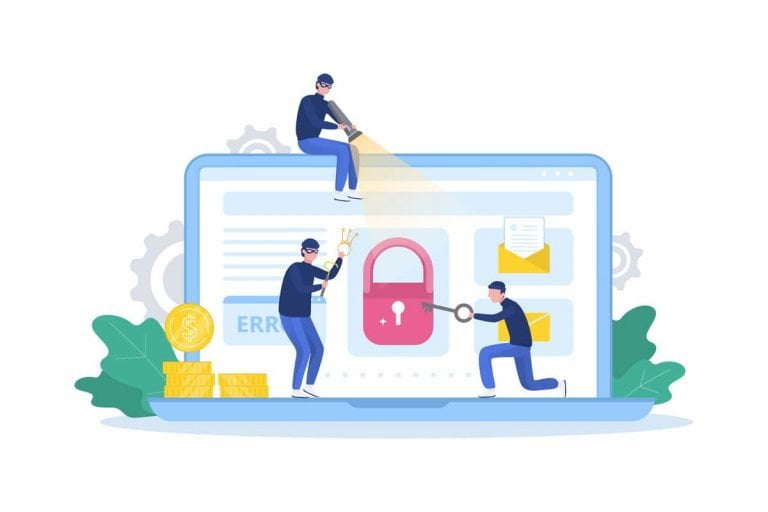 Protecting your organization's data and IT infrastructure from cyber criminals should never be an afterthought. There's never a better time to be proactive about your cyber security. Echoflare has many years of experience building custom Cyber Security Solutions for small to medium size businesses across different industries.
Is your network protected against cyber-attacks? Count on our experienced Cyber Security Toronto professionals to safeguard it for you!
Cyber-attacks, hacks, data breaches, and ransomware attacks are rising. Even automated web bots are trying to gain access to your network and ultimately access your private customer and business information. When successful, the attackers can lock down your data, or worse, they can release your customer information to the world.
With the sheer number of security threats companies face, evaluating the vulnerabilities that may affect your business is essential. That's where partnering with Cyber security Firm in Toronto becomes imperative. Unfortunately, lost revenues due to downtime or hefty fines due to data breaches may not be an option.
Vulnerabilities can leave your network open to the following attacks:
Backdoor
Denial-of-service attack
Direct-access attacks
Eavesdropping
Multi-vector, polymorphic attacks
Phishing
Privilege escalation
Social engineering
Spoofing
Tampering
Avail cyber security consulting in Toronto
Cybersecurity should be a number one priority for businesses. With ransomware, hacks, attacks, vulnerabilities, and data theft affecting companies worldwide daily, it's just a matter of time before your business is hit. We at Echoflare provide cyber security consulting in Toronto to serve you with the best network security protection possible while keeping your unique needs and budget in mind.
Our cyber security Consultants in Toronto will protect your network not only from external threats but from internal threats as well, which can be a huge vulnerability for businesses. A thorough network security plan ensures that employees are using best practices and are educated on their role in keeping the network safe. Remember, end-user education addresses the most unpredictable cyber-security factor: people. Anyone can accidentally introduce a virus to an otherwise secure system by failing to follow good security practices. Therefore, teaching users to delete suspicious email attachments, not plug in unidentified USB drives, and other essential lessons is vital for any organization's security.
How we could help you achieve your cyber security goals
Our cyber security Toronto team utilizes the industry's leading tools to defend your computers, servers, mobile devices, electronic systems, networks, and data from malicious attacks.
Our comprehensive security and risk assessment profile expose issues preventing your organization from proactively dealing with security threats cost-effectively. After a thorough risk analysis, we use that knowledge to build a cybersecurity strategy that makes sense for your individual and organizational needs.
Cyber security is critical to the success of any organization these days. The need for a professionally designed and implemented security network that improves data security and business operations are paramount.
Contact us for a free consultation. We also have lots of good blog posts on Cyber Security. Make sure you check them out here.