Moving Your Company to a New Location? Let us Professionally Manage Your IT Infrastructure Move.
We have years of experience seamlessly moving businesses to their new physical locations.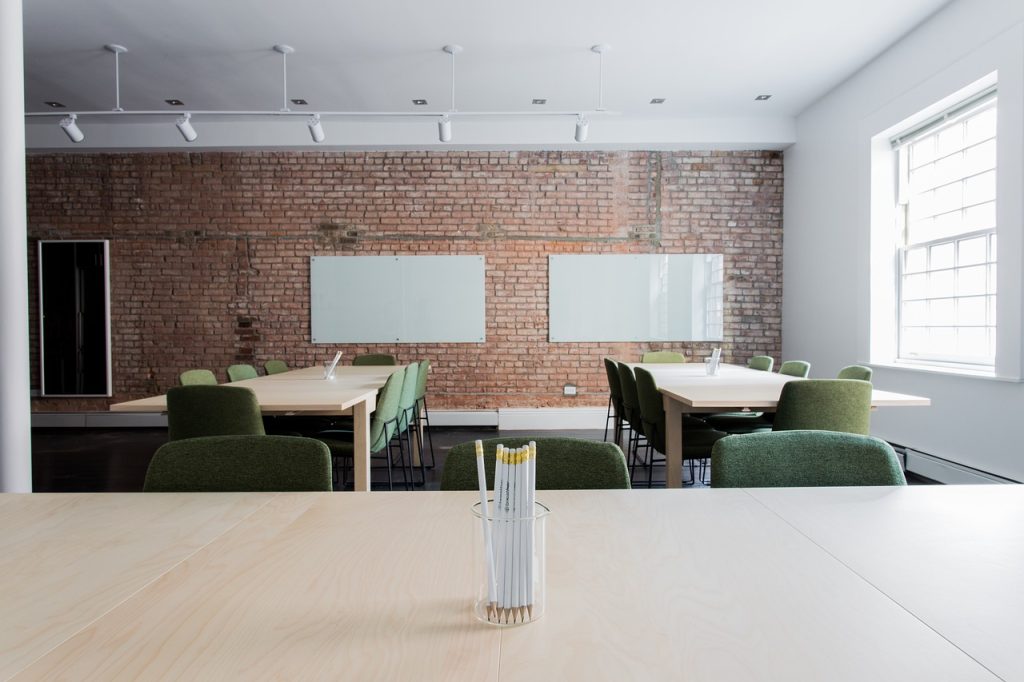 IT Moving Service Features
Echoflare's 10 Step Project Plan for your Seamless Office Move
Planing and Preparation in Advance
Creation of a detailed project plan outlining all the tasks, timelines, and responsibilities.
Identification of the key IT systems, equipment, and services that need to be moved.
Evaluation of the new office space for IT infrastructure requirements such as power, cabling, network connectivity, and server rooms.
Establishing a budget and allocation of our resources accordingly.
Assessment and Documentation of Current IT Infrastructure
A thorough assessment of your existing IT infrastructure, including hardware, software, network architecture, and dependencies.
Documentation of the the current configuration, including IP addresses, server names, network diagrams, and system specifications.
Identification of any potential issues or bottlenecks that may arise during the relocation process.
Development of a Communication Plan
Establishment of effective communication channels and ensure everyone involved is aware of the relocation plans and timelines.
Notifying employees, clients, and relevant stakeholders before the move and systems availability schedule.
Creation of a centralized communication system for IT-related updates and support during the transition.
Backup and Data Protection
If no backup system in place, a comprehensive backup of all critical data, applications, and configurations before the move.
Backup verification and ensuring backups are securely stored off-site to protect against potential data loss during the relocation.
If required by the client, utilization of cloud-based backup solutions for added redundancy and accessibility.
Network and Connectivity Planning
Communication with internet service providers and telecommunication companies to ensure a seamless transfer of connectivity services.
Coordination with network administrators (if any) to plan the new office's setup and configuration of network infrastructure.
Testing the network connectivity and performance before employees start working in the new location.
Equipment and Server Migration
Labeling all IT equipment and cables for easy identification during disassembly and reassembly.
Documentation of the setup and connections of servers, switches, routers, and other network devices for a smooth reinstallation process.
Safe disconnection and packing of all hardware, ensuring proper protection and secure transportation.
Coordination with Vendors and Service Providers
Inform IT vendors, service providers, and support teams about the relocation to ensure continuity of services.
Update contact information and service addresses as necessary or requested by the client.
Coordination with vendors to schedule the setup and reconfiguration of equipment or software in the new office if needed.
Testing and Validation
A thorough testing of all IT systems, applications, and services in the new office before employees use them.
Validation of connectivity, data access, and performance to promptly identify and resolve any issues.
User Support and Training
Provide comprehensive user support to address any IT-related questions or problems during the transition.
Offer training sessions or documentation to familiarize client employees with any changes in IT systems or procedures.
Completion and Project Closure
Regularly monitor the IT infrastructure for up to two weeks after the move to identify and address any lingering issues or performance concerns.
Evaluate the success of the relocation project and gather feedback from the client to identify areas for improvement.
Hear from the people who used our IT Moving Services
Owner - Greendish Eco Friendly Products
Owner at Greendish Ecofriendly Products
Mahdi M.

We recently hired Echoflare IT moving services to assist with our office relocation, and I couldn't be happier with their services. From the moment they arrived, the team displayed a high level of professionalism and efficiency. They did a really good job carefully packed and organized our equipment, ensuring nothing was damaged during transit.

The movers were incredibly diligent and handled all our sensitive IT equipment with utmost care. They had the necessary tools and expertise to dismantle and reassemble our complex server racks and workstations without any issues. I was impressed with their attention to detail and their ability to seamlessly set up our new office infrastructure.

Furthermore, Echoflare folks provided excellent communication throughout the entire process. They kept me and my account informed about the progress of the move and promptly addressed any concerns we had. The team went above and beyond to ensure a smooth and stress-free office relocation.

I highly recommend Echoflare IT moving services to any business in need of a reliable and professional moving company. They exceeded our expectations and made our transition to the new office seamless. Thank you, Echoflare, for your exceptional service!
Co-Founder - GTA Glass and Windows
Co-founder at GTA Glass and Windows
Essy K.M.

recently engaged Echoflare IT moving services for our office relocation, and I must say, they made the entire process seamless and stress-free. From the initial consultation to the final installation, their team exhibited exceptional professionalism and reliability.

The movers were efficient and well-organized, ensuring a smooth transition from our old office to the new one. They carefully packed and handled all our IT equipment, paying special attention to delicate items. Everything arrived at the new office in perfect condition, and they promptly set up our IT infrastructure.

What impressed me most was their attention to detail. The team took note of our specific requirements and ensured that everything was properly installed and functioning as expected. Their technical expertise was evident in the way they handled our servers, networking equipment, and workstations.

Echoflare IT moving services also maintained open lines of communication throughout the entire process. They promptly answered our queries and provided updates on the progress of the move. Their professionalism and commitment to customer satisfaction were truly commendable.

If you're in need of a reliable and efficient office moving service, I highly recommend Echoflare IT moving services. Their expertise, attention to detail, and exceptional customer service will make your office relocation a breeze. Thank you, Echoflare, for a job well done!
Don't wait till the last minute. Call us to get a free assessment and quote.
We will schedule a site visit and provide you with a quick quote for your entire office move project. We guarantee Echoflare's professional office move service will be one of the best IT moving services you will ever use. 
Should my office move happen all at once?
Not at all; we can complete your move in one shot or spread it out into multiple steps. The way you move your IT assets depends on a number of factors.  If you are running lights-on and critical applications, we recommend phasing out your IT assets move to ensure the deployments happen safely.
Does your IT moving service support out of province move?
Yes, we occasionally move businesses from various cities in Ontario and to and from British Columbia. We can offer you our exceptional service regardless of where you are moving to. 
Do you guys also move the furniture with the rest of our IT stuff?
As much as we love to help you with your entire move, we prefer to leave the furniture and any other non-IT assets move to the other professional. We move printers, entire service room equipment, including racks and cabinets, UPS, auxiliary power units used for the IT systems, workstations, routers, and all other IT assets.