Compliant IT services designed specifically
for Legal Firms
Practicing Law in Toronto? We have you covered
with Highly Secure IT Services Which Addresses Your IT
and Security Needs in One IT Service Bundle
Cyber security and system reliability are at the heart of our Managed IT service offering to legal firms.   This means your company's operations remain highly secure against any data breaches and cyber-attacks. 
Echoflare's Managed IT Services offer numerous benefits to your legal operation, Beyond ensuring your business remains cyber secure. Your business will benefit from uninterrupted operations, enhanced work collaboration amongst your paralegal teams, secure document sharing, and a multi-layer Disaster Recovery services.
Keeping the best interest of Canadian Legal Firms in mind
We offer Managed IT Services to Legal Firms by Highly Certified Cyber Security Professionals.
Our Managed IT services provide numerous advantages for legal firms, helping them streamline their operations, enhance security, and boost overall productivity. Echoflare offers a comprehensive suite of services, including cyber security packages, managed IT support, and immediate help desk response assistance, catered specifically to the unique needs of legal firms. See Echoflare's recommended IT services listed below.
Unlock your Legal business's potential with our top recommended IT services

Technology Guidance & Consulting

Data Privacy & IT Compliance
Helpdesk Access & Support

24/ 7 Remote Monitoring & Management
Microsoft 365

Network Services

Secure Multi Layer Backup & Disaster Recovery

Secure Document Management

Penetration Testing & Network Vulnerability Scans

Highly Secure Cloud Services
IT Asset Management & Lifecycle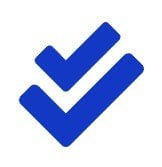 Business Plus Cyber Security Package
Check out our Cyber security packages to learn more​
Are you ready to proceed with obtaining the right IT support for your Legal business?
Like to learn more about the benefits of Managed IT Services? Learn more here.