Leave Your Business IT to Us So You Can Focus on Your Business
Managed IT Services By Fully Certified, Toronto Based Professionals
Reduce Your IT Cost, and Improve Your Organization's IT Reliability with Our Flat Rate Managed IT Services Models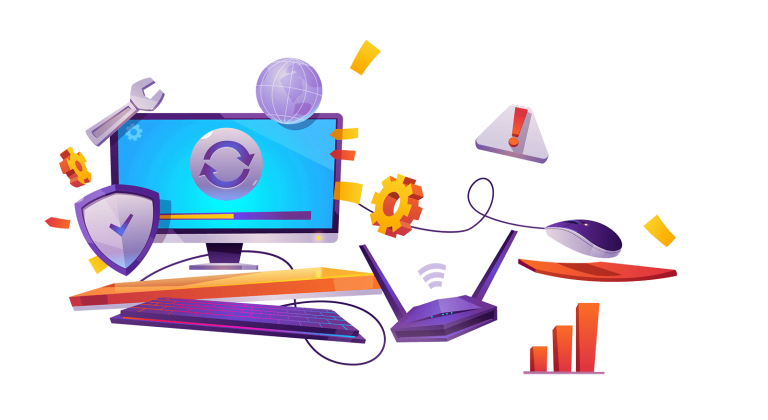 Benefit from our advanced Managed IT Services and solutions, tailored to your company's specific IT support needs. We offer comprehensive, safe, and reliable management of your IT, resulting in freeing up valuable time for you to focus on running your business.
We proactively address IT problems before they affect your critical infrastructure. Your organization's security posture is vital for business continuity. With our Managed Services and IT Support model, you can minimize risks regardless of your IT budget. We continuously give you the best bang for your buck. Guaranteed!
Staying updated with technology and security systems can be challenging. Non-compliance and security breaches can lead to costly litigation and damage your business. You can enjoy peace of mind with Echoflare's Managed IT Services and IT support. Our experienced and dedicated experts will handle your security and compliance burden.
Why Organizations in Toronto relay on our Managed IT Services?
Every Business Strive For Value, Scalability, And Consistency Without Compromising Security
Today's businesses strive for value, scalability, and consistency without compromising security. Managed services enable a cost-effective approach that addresses the challenges, limitations, and liabilities of maintaining internal IT personnel. With Echoflare's Managed IT Services model, your organization can benefit from sharing the expertise of responsive, specialty-focused, wholly Canadian IT teams. As a result, you can focus on your business and its growth with peace of mind.
echoflare is a IT Managed Service Provider which brings value and superb IT service quality to the table
You know your business's challenges, and you need an IT support provider who can identify the most cost-effective and reliable IT solution. When you partner with Echoflare, we help you stay on top of your IT problems by creating a blueprint of your entire IT infrastructure and composing a comprehensive plan to strengthen the weak points. Depending on your IT situation, we develop flexible service plans tailored to your technical support needs and budget. Additionally, we can act as your full-fledged IT department or provide supplemental IT support to your current internal IT staff. If you're interested, read more about
why you may want to consider Managed IT Services
.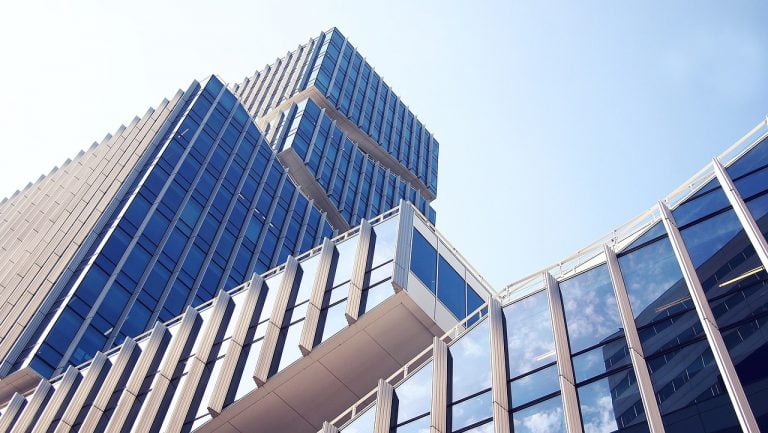 Who Are We? We are a Toronto Based Certified Managed Service Provider with Offering Superb IT Support and Computer Services
Echoflare is a Toronto Based Canadian Managed Service Provider (MSP) company and industry-leading Managed IT support provider delivering infrastructure design/deployment, network and systems monitoring, cloud hosting, consulting, digital transformation, IT project management, and cyber solutions tailored to your organization's needs today and as you grow. We deliver our service via our dedicated help desk, RMM, and site visits. 
Numbers Speak For Themselves!
Years of Combined Experience
Expert IT Staff and Field Techs
Managed Clients in Ontario
Successful IT Projects Completed
We solve technical challenges that small and medium-sized businesses face every day. We serve clients from various industries, including but not limited to finance, banking, pharmaceuticals, mining, manufacturing, and many more. Our experience across multiple industries is well recognized and valued by our clients and industry peers.
At Echoflare Managed Services, you're not just a customer; you're a partner. As your partner, we don't just fix IT problems; we work tirelessly to prevent IT problems that can seriously cripple your business while striving to surpass our service level commitments. Moreover, from vendor management to 24/7 technical support, our scalable solution includes a wide range of IT support services, including after-hours on-site visits and services, regardless of your location in the Greater Toronto Area or southern Ontario. So, leverage our expertise to streamline your technology and stop letting technology control you; start taking control of your technology.
Our IT Clients Testimonials
We have been working with Echoflare Managed Services for about a year now and the experience has been great. I really appreciate that they stay flexible with us. Last weekend we had an emergency at our office. Even though our contract did not cover weekend services, Echoflare sent one of their techs to fix the issue for us so our production line could work on Monday. This is the type of partnership I really appreciate and value. They treat my business like their own.
I was requested to write this review, and I usually do not write reviews but this time I need to let the others know about the excellent It service we have been receiving. We own a disposable dish distribution business, and our in-house IT knowledge is almost next to none. Thanks to Echoflare everything including our label printers, network firewall, and all our computers are working well. We had a server failure last year too, which Echoflare helped us recover all our data in about a day. A highly recommended company to work with for your IT stuff.
I recommend Echoflare's IT services to other fellow Toronto business owners. Our IT bills are reasonable, and the work completed is accurate and honest. We get screenshots of all the remote sessions where the tech works on our computers for updates and other stuff. I trust them completely, but all the work logs and screenshot trails are there if I want to check. Thanks again for the great service.
Michael Bloomberg
2023-04-29
We highly recommend Echoflare IT managed services! They are a fantastic team who always takes care of our IT needs with exceptional attention to detail. Their communication with our office staff is superb, keeping us informed about updates and any issues that may arise. Furthermore, their honesty around billing sets them apart from the rest of the pack in the industry We have never experienced or had to worry about hidden fees or surprise costs cropping up! We wholeheartedly recommend their services.
Louisa delancey
2023-04-29
We have been using Echoflare Managed Services for the occasional and annoying technical issues we were experiencing. Since day one, I was blown away by their level of expertise and customer service. From the moment I reached out for help, their team was responsive and professional, and they diagnosed and resolved my problem quickly. What really stood out to me was their willingness to take the time to explain what was happening and why, without using overly technical terms that I wouldn't understand. They have always been patient and thorough, and I am confident in their ability to fix the issue. Highly recommended.
These guys are awesome. They treat us with respect, pay good attention to our occasional issues and resolve them quickly. What I really enjoy is the owners are very relaxed non pushuy, transparent and fair with their pricing. It has been a pleasure working with Echoflare.
Our Strategic IT Partners
We've partnered with industry Leaders to provide the best tailored IT solutions your business needs
Frequently Asked IT Question
How can Echoflare's IT managed services support small and medium-sized businesses in Toronto and the GTA?
Echoflare's IT managed services are particularly beneficial for small to medium size businesses as they often lack the resources to maintain an in-house IT team. Echoflare offers cost-effective solutions and 24/7 support, allowing SMBs to access enterprise-level IT services, improve system reliability and performance, enhance cybersecurity, and focus on their core business activities.
What are the realized benefits of Echoflare's IT Managed Services model?
Echoflare's IT Managed Services is the most reliable, cost-effective, and efficient way to keep your business's IT infrastructure online without worrying about constant cybersecurity threats, software updates, compatibility, compliance, and many other issues IT-related issues.  
What types of services are included in Echoflare's IT managed services?
Echoflare's IT managed services generally include, but are not limited to, remote monitoring and management of networks, servers and workstations, system maintenance, software updates, data backup and recovery, cybersecurity, help desk support, cloud management, and IT consulting.
Can Echoflare's IT Managed Services be customized to suit specific business needs?
Echoflare can create a tailor-made IT solution package that provides exactly what your business requires and nothing more. In fact, some businesses prefer to keep the simpler tasks for their internal IT staff and while extending to us for more critical work. 
Do I need to sign term contracts to use Echoflare's IT services?
No, Echoflare has clients on long-term contracts and others in the pay-as-you-go no-commitment partnership with us.  We never lock companies in costly IT contracts as the nature of the IT work and requirements may change over time. We can provide you with technical consultation on the type of IT partnership that could give your business the best ROI.
Can I use Echoflare's service only after an IT incident occurs?
Yes, you can certainly call us anytime; however, dealing with IT issues reactively could be costly, inefficient, and less effective. We always advise businesses to have a plan for their IT disaster recovery and ensure their infrastructure is proactively monitored. 
How does Echoflare handle system outages or emergencies?
Echoflare has processes and protocols in place to handle system outages and emergencies promptly. We monitor systems 24/7 and often provide proactive maintenance to minimize the risk of downtime. In the event of an outage or emergency.  Echoflare has dedicated support teams that can quickly respond, diagnose the issue, and work toward resolution.
My Business is not in Toronto, can I still use Echoflare as an IT Managed Service Provider?
Absolutely, most IT work can easily be performed remotely these days thanks to the advancement of secure remote access and remote monitoring and management tools. Echoflare has clients across the GTA including Toronto, North York, Etobicoke, Markham, Richmond Hill, Vaughan, Thornhill, Concord, Scarborough, Stouffville, Aurora, Newmarket, Mississauga and Brampton.  In addition to the GTA, we also have clients within Western Canada and within three U.S. states.
Can Echoflare help with cloud migration and management?
Yes, Echoflare offers assistance with cloud migration and management. We can help organizations assess their cloud readiness, plan and execute the migration process, configure and optimize cloud infrastructure, manage cloud-based applications and services, and ensure data security and compliance in the cloud environment.
How should I select an IT Managed Services Provider for my organization in Toronto?
When selecting an IT managed services provider, consider factors such as their experience and expertise, service offerings, security measures, response time and support availability, scalability, pricing structure, and client reviews or testimonials. It's also important to have clear communication and a good understanding of the provider's capabilities and how they align with your organization's IT needs and goals.