Digital Transformation and Cloud Services Toronto.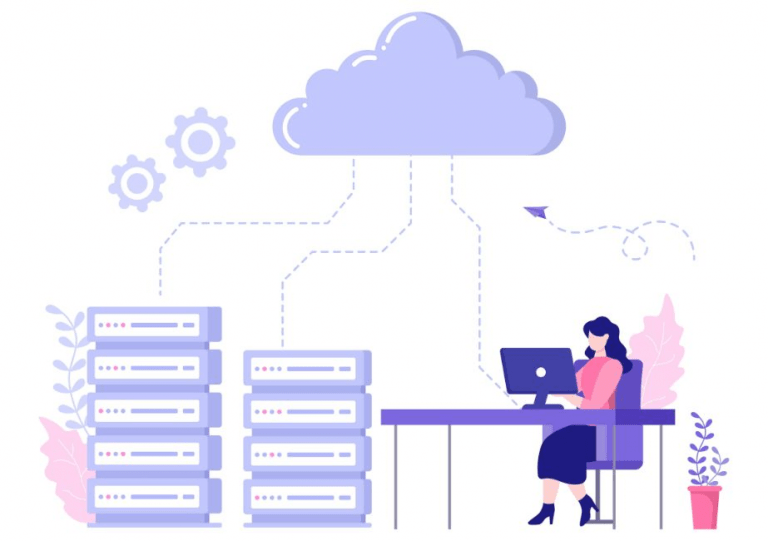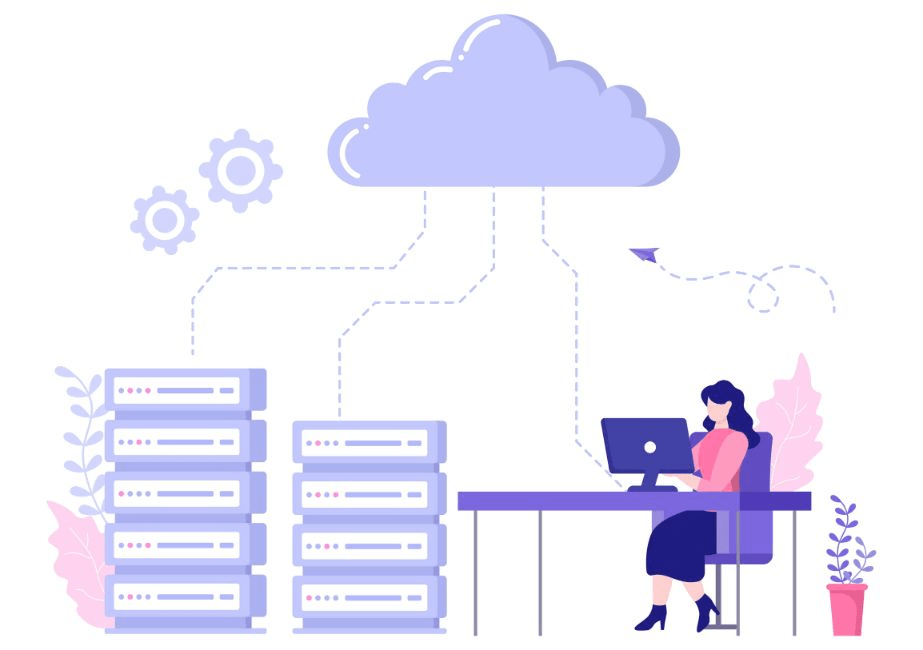 Having your critical infrastructure on-premise is not always the best-fit solution. Echoflare's experts have assisted many organizations in assessing the suitability and economy of moving to a cloud solution and embarking on a successful Digital Transformation journey.
The benefits of cloud computing are vast! With data and applications at your fingertips, anywhere and anytime, cloud computing helps to save you time and money by boosting productivity and improving collaboration. Cloud computing providers handle all the overhead, security, and software or hardware updates while providing customers with the core capabilities required to complete their work. By spreading costs over many customers, cloud computing providers can offer services at a lower monthly price than if customers manage them independently. Customers also need only pay for the resources they use. Therefore they can scale up or down depending on business needs quickly.
Our fully scalable digital transformation and cloud services in Toronto are available for a flat-rate fee, so you'll never have to worry about an IT cost you can't cover. In addition, with no additional IT staff and no initial capital investment required, you can now direct your funds to more critical business growing prospects and leave your IT support to us.
Public cloud

Public Cloud is straight out of the box and gives you a fully functional cloud environment. We will migrate your databases, applications, and critical workflows to Azure or AWS and then manage them for you on a long-term, day-to-day basis.
The result? You get a secure, reliable, functional cloud presence that is simplified and easy to use.
Public cloud solutions are an excellent way for start-ups or companies without business-critical data requirements to enter the world of the cloud. As with all remotely hosted solutions, they are also easily scalable as your business grows.
Private Cloud
Offering our exceptional cloud services in Toronto, we help businesses to reach the top of their niche and stay there. If you're ready for digital transformation, managed private cloud is the perfect fit.
Our thoughtfully designed enterprise-class Infrastructure-as-a-Service (IaaS) cloud platform is affordable for the SME market.
An utterly private cloud platform that utilizes leading-edge technology. Housed in a state-of-the-art data center offering the stability, security, and cost benefits of outsourced hardware while allowing you to maintain and manage your applications and data yourself directly.
Our consultants are experts in cloud solutions. With digital transformation and cloud services in Toronto, we assist your clients in quickly and easily navigating the difficult questions they face in moving to the cloud. In addition, we help clients who are already using the cloud to take the following steps towards achieving their strategic business objectives or faster action to gain a competitive advantage.
Although the cloud can sometimes be intimidating, there's a reason that cloud adoption continues to increase each year. Our team of cloud experts is here to help you leverage the power of the cloud-specific to your business, meeting all regulatory compliance standards.
Like to learn more? We have a great introductory blog post on the benefits of Cloud platforms.
Cloud computing; reshaping our lives
Cloud and digital transformation can bring innovation to your business. It can accelerate your transformation plans and provide smart digital solutions that are agile, accessible, and adaptable.
The cloud covers all digital businesses, from working remotely to going through financial transitions. And when we say that cloud is what actually runs businesses, we won't be exaggerating.
So, if you want to turn your business into a cloud-based one, then you are in luck because at Echo Flare, we are a pro at enabling the cloud on your devices.
What do you get from us?
Great accessibility
Many business users depend on job applications because of benefits like efficient operations. However, it is known that business organizations need to go through all the job applications. But, if you digitally transform your company, you can take advantage of cloud computing.
High security
Organizations are like data banks, whose information is very precious, and losing it can cause severe damage to the business. Digital transformation can help your business with robotic process automation and streaming manual tasks to build models. As a business, you can rely on the cloud for projects you need to secure and keep safe from all theft incidents.
Cost efficiency
Our cloud services and digital transformation are so affordable that you will have a lower return vs. investment ratio for all the digital transformation plans. On average, you can save more than 15% on all your IT spending and enjoy our services with inexpensive propositions.
Moving to the cloud won't only help you with price models but will also make you compete with the market and have better employee productivity.
So, what are you waiting for? Get in touch with our cloud experts and upgrade the ways of your business.