The Do's And Don'ts Of Managing An In-House IT Team And Why You May Want To Consider Outsourcing To Managed IT Services Toronto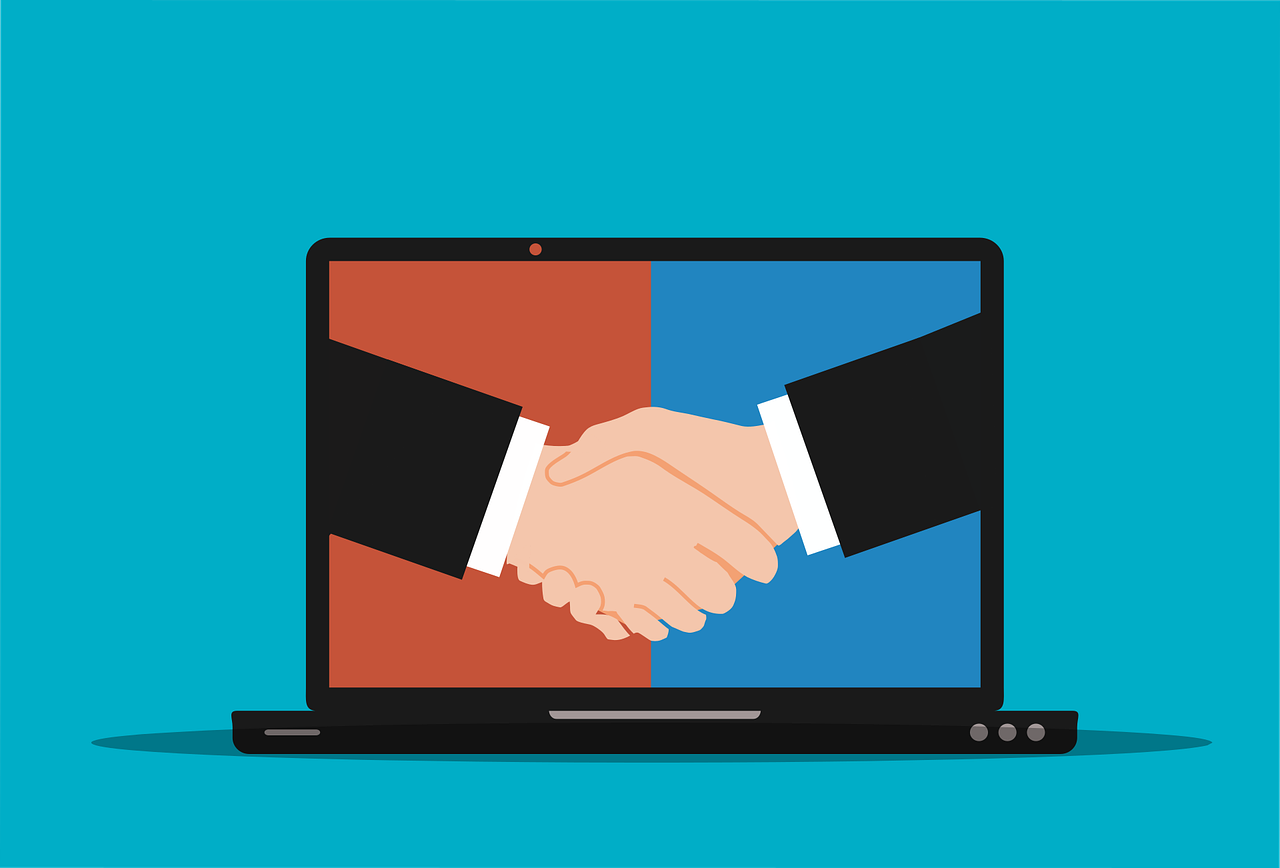 Most businesses in Canada face a unique challenge when managing their IT needs – should they manage their IT staff in-house or outsource to a third-party Managed IT Services Company? Of course, both options have pros and cons, and the decision depends on the specific needs of your business.
This blog post will discuss the dos and don'ts of managing an in-house IT team and if going for outsourcing services, which type of Managed IT Services company is the right approach for your business. So stay tuned.
We start by reviewing some of the dos and Don'ts of managing your internal IT department.
1. Define The Roles And Responsibilities Of Each IT Support Team Member.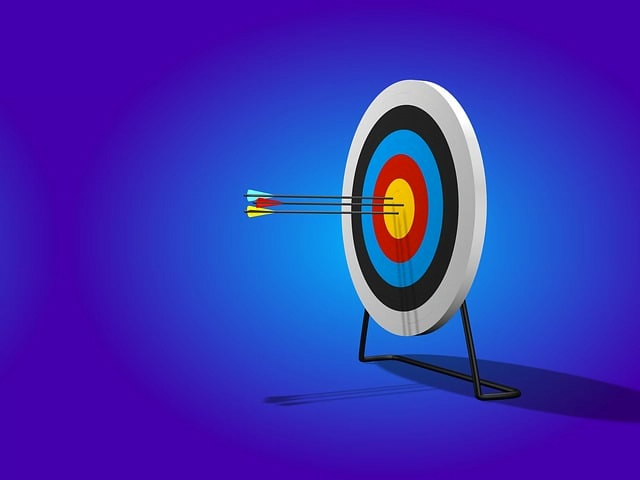 When managing an in-house IT team, there are a few key things to keep in mind to ensure that your tech support team is operating effectively. First and foremost, it is essential to define each team member's roles and responsibilities clearly. This will ensure that everyone knows what is expected of them and that there is no overlap in tasks.
Additionally, regular check-ins and performance reviews will ensure help desk team members meet their targets and understand what is expected of them going forward. Finally, it is also essential to provide adequate training and development opportunities for your support team members so that they can keep up with the latest industry trends.
There are also a few things to avoid when managing an in-house IT team. First and foremost, it is essential to prevent micromanaging team members. This can lead to feelings of frustration and resentment, and it can ultimately hinder productivity. Additionally, it is also necessary to avoid being too hands-off.
For example, suppose you cannot answer questions or provide guidance. In that case, your team will likely struggle to meet its goals, especially around more complex areas like Cloud services, cyber security, and advanced network setup. Finally, it is also important to avoid changing your IT team's structure or roles too frequently, as this can lead to confusion and frustration among team members.
As the demands of running a business become more complex, the need for an in-house IT team becomes increasingly important. Companies must weigh the pros and cons of managing their IT needs in-house or outsourcing to third-party Managed Services and decide what is best for their business. With the proper management practices, an in-house IT team can be an asset to any company.
2. Establish Clear Lines Of Communication Between The IT Support Team And Other Departments Within The Company.
It's essential to ensure that your IT team is easily accessible to everyone in your organization. Of course, communication is critical when managing any team, but it's crucial when it comes to IT. After all, they're the ones who are responsible for keeping your organization's technology running smoothly.
There are a few ways to ensure that your IT team is accessible to everyone in your organization. First, you can ensure that they have a dedicated help desk or support line that everyone can call when they need assistance.
You can also make sure that they hold regular office hours so that people can come to them with questions or problems. Finally, you can ensure they are always available via email or instant message for those times when something can't wait.
Making sure your IT team is accessible is important because it helps ensure everyone in your organization feels comfortable reaching out to them for help. It also helps prevent problems from festering and becoming more significant because people fear seeking help. So, if you want your IT team to be successful, ensure they are accessible to everyone in your organization.
Running an in-house IT tech support team can be a great way to keep your organization's technology needs organized and centrally managed. But, if you're not careful, it can also be a recipe for an infrastructure disaster, data loss, and cyber security incidents. So here are some do's and don'ts of managing an in-house IT team to help you stay on track:
DO: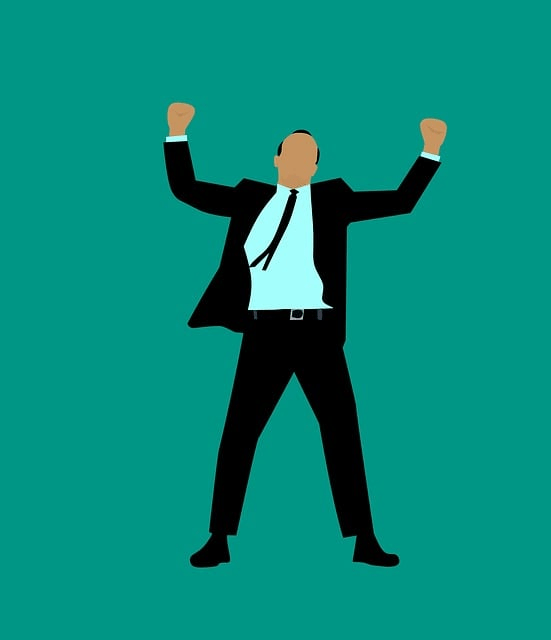 – Make sure everyone in the organization has access to IT support.
– Keep your IT team organized and efficient to respond effectively to security, network issues, and all other hardware and software-related problems.
– Constantly communicate with your team to ensure everyone is on the same page. It is often best to pair up a less experienced worker with one with many years of experience for faster training.
DON'T:
– Overwhelm your team with too many tasks or projects. An influx of break-fix, systems and operations issues could easily cripple the even best IT, support teams. So IT is crucial to schedule less critical tasks to later dates so your team keeps some reserved bandwidth for cybersecurity-related problems if they happen.
– Neglect to train your team members on new technologies like Cloud, the latest backup and recovery tools, data loss prevention, and network security.
– Ignore the ever-changing landscape of technology. IT technology and best practices constantly change and evolve. Therefore, you must ensure you keep up with the latest trends and requirements, specifically around cyber security and Cloud solutions.
3. Set Expectations For Solutions Response Times To IT Issues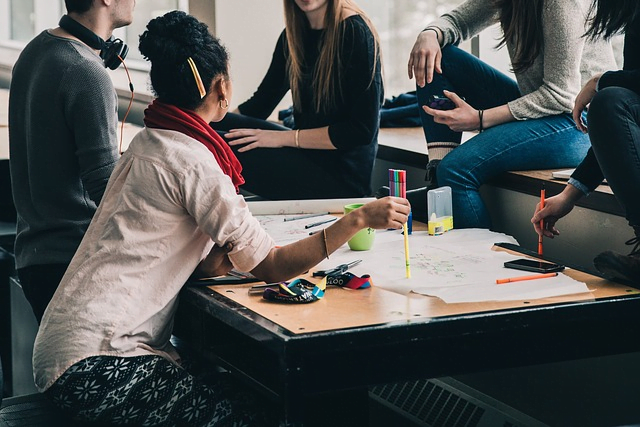 One of the challenges of managing an in-house IT team is setting expectations for response time and service levels. This can be difficult because many variables can affect the time it takes to resolve a technical issue.
For example, if you have complex operations and problems requiring research or multiple steps to complete a fix, it will take much longer to resolve effectively than a simple issue. In addition, it would be best if you also considered the availability of your team members. For example, if someone is out sick or on vacation, that can impact solution response time.
Another challenge is managing expectations around the budget. There will always be unexpected costs when you have an in-house IT team. Things break and need to be fixed, upgrades must be made, and sometimes you must spend money on new equipment. This can be a difficult conversation with upper management, but it's essential to be upfront about the infrastructure management costs and to run an in-house IT team.
4. Provide Adequate Training And Resources For The IT Team.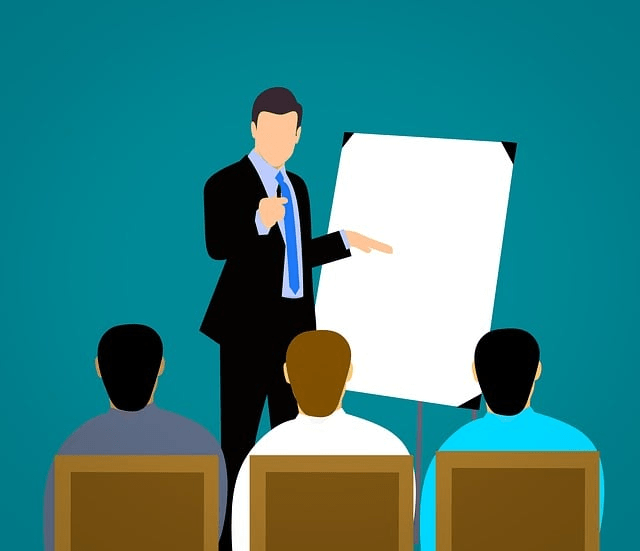 There are pros and cons to training IT staff in-house. Additionally, you can tailor the training to your company's specific needs and business goals. Further, training staff in-house can be more cost-effective than outsourcing training. However, on the downside, training staff in-house can be time-consuming and may not always be feasible, depending on the size of your company.
Also, more complex topics like Cloud, cybersecurity, and disaster recovery solutions could be difficult to train using in-house resources. Ultimately, whether to teach IT staff in-house should be based on what will work best for your company and your business goals.
If you decide to train IT, staff in-house, there are a few things to keep in mind. First, make sure you have a clear plan for what you want to accomplish; it is best to have modular training where each module only focuses on one topic, such as backup, recovery, and cyber security.
Second, no IT training is complete with a complete FAQ session or lab test runs. Be sure to allow your staff to practice a wide range of tasks and get clarification on everything they need to dive deeper into. Finally, follow up after the complete training to ensure everyone understands the material and can apply it in their work.
There are a few things that you should know if you have an in-house IT department. First, don't do the following:
Second, try to manage the IT staff without adequate knowledge or experience.
Third, micromanage the IT team – they are experts in their field and should be free to do their job.
Neglect to stay up-to-date on new technology trends. Instead, the team should be kept abreast of new developments so that they can make recommendations on how best to utilize them for your business.
Alternative To In-House IT Support, outsourcing company IT to a Managed IT Services Provider
Outsourcing your IT needs to externally Manage IT Services can help alleviate some of the challenges we discussed. In addition, when you outsource, you can set clear expectations around your company's response time and service levels.
You also don't have to worry about the budget because the outsourced service providers will manage all of that for you. However, choosing a reputable and reliable IT Managed Service provider company is essential to ensure you're getting the service you expect.
If you are running small to mid-size businesses in Toronto and considering a Toronto Managed IT Services company, Echoflare can help you with all your outsourcing needs. Of course, Toronto being a vast city, businesses have a wide range of options when it comes to managing their IT needs.
Toronto IT Managed Service Providers Market
Many Managed Services in Toronto have a wide range of specialties, from dedicated cybersecurity support services and business continuity solution providers to companies focusing on simple break-fix IT support models.
When reviewing a tech support services Provider as a potential IT partner, it is essential to ensure they have the expertise in the areas you need help in and if they are local to Toronto. Trust us in saying that when you need IT support, you want to be able to reach out to your service provider very soon and, if needed, have someone on-site rather quickly.
There are pros and cons to both in-house IT support and going for IT outsourcing, and the right solution for your business will depend on a variety of factors.
If you're thinking about outsourcing your IT management to a complete-fledged Managed Service Provider, you should consider the following pros and cons:
Pros Of Outsourcing Services: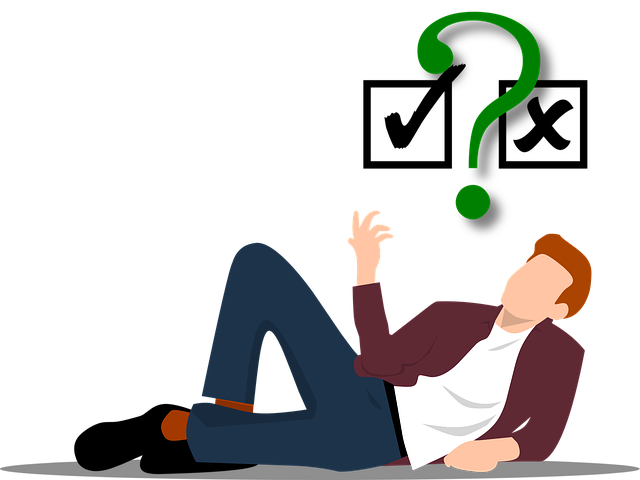 – You'll have access to a team of experienced IT professionals who can help you manage all aspects of your IT infrastructure, especially the more challenging technical systems monitoring, network security, and business-critical systems.
– Outsourcing your IT management can significantly benefit your budget and save you a lot of money in the long run, as you won't have to hire and train your own in-house IT support staff.
– When you outsource your IT management, your business can focus on its core competencies and leave the IT management and support to the expert Managed Service Providers.
Cons Of Going For An External Managed Services Provider:
– You may have less control over your IT infrastructure when outsourcing your IT management. Of course, this may not be a necessarily bad thing, especially if you prefer to lease all your IT assets and computers
– There's a risk that the third-party Managed Service Provider you're working with will make decisions that aren't in your best interests. We have a separate article on choosing the right Managed Service Provider.
– Outsourcing your IT management can be slightly more expensive in the short term, as you'll have to pay for the ramp-up services. However, if you choose the right Managed IT Service partner, costs will be significantly lower in the long run.
Some Final Thoughts About Your Company's IT Management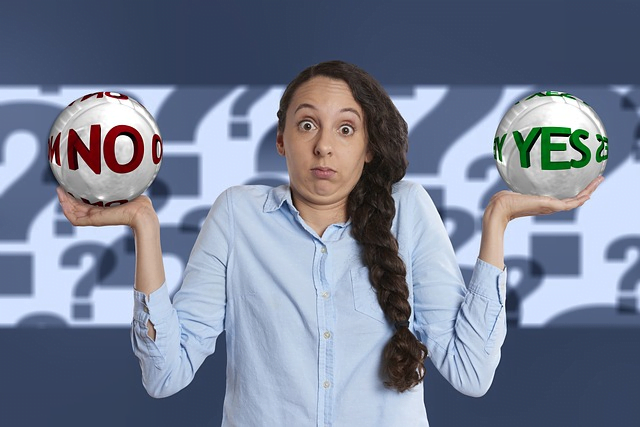 Ultimately, whether to manage your IT team in-house or outsource to a third party depends on your company's specific needs. It can be a cost-effective solution if you have the knowledge and experience to manage an in-house team effectively. However, outsourcing may be the better option if you do not have the time or resources to invest in an in-house team. Whichever route you choose, following these dos, and don't will help you ensure that your IT needs are adequately met.
Need Reliable And Affordable Managed IT Services In Toronto?
We are always here in Toronto to support your organization's IT needs. There are many great Managed IT Support companies in Toronto, and Echoflare is one of them. Regardless of your industry, if you are in Toronto, reach out to us for a no-commitment review and consultation to determine if Managed IT Services are the right approach for your company.
Echoflare Managed Services Difference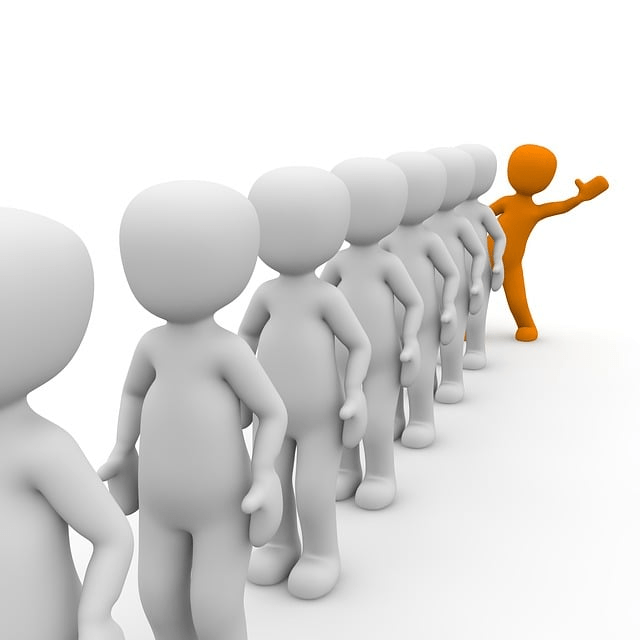 Echoflare's services focus on delivering the best value possible to our clients. As a result, we can claim that we are one of the most customer-centric Toronto Managed IT Services Providers to many small to mid-size companies.
We have expertise in Cloud services, cybersecurity, network monitoring, business continuity planning, and data loss prevention. In addition, our services include security auditing, IT consulting, and various technical reviews before we draft a complete IT plan for our clients.