Backup And Disaster Recovery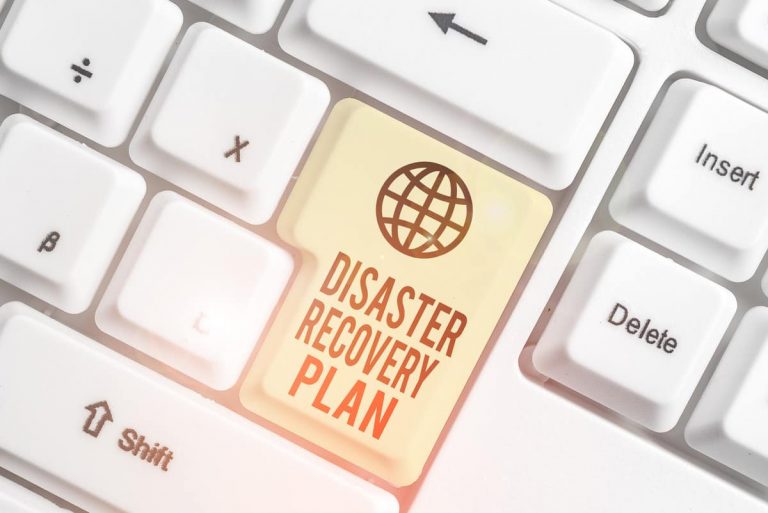 Whether you're an executive, office manager, or IT professional, we have the tools and expertise to ensure your systems are backed up, restorable, and archived responsibly. Unfortunately, business continuity is often an afterthought until it's too late. Our backup and disaster recovery solutions prevent your business from becoming a statistic.
Disaster recovery and business continuity define how an organization responds to a cyber-security incident or any other event that causes the loss of operations or data. Disaster recovery policies dictate how the organization restores its functions and information to return to the same operating capacity as before the event. Business continuity is the plan the organization falls back on while trying to operate without specific resources.
Our certified technicians define vulnerabilities in your network by testing the weakness of your network's design, implementation, and operations. Any exploitable vulnerability is a vulnerability where at least one working exploits exist.
Echoflare has teamed up with Datto to offer a full-service data recovery solution for business and enterprise-level issues.
Echoflare Backup and Disaster Recovery Plan Features
24/7 Support – No matter your issue, you will get the help you need.
15-Minute Response Time – Time is money, and you can get assistance quickly with a 15-minute response time.
Additional Protection Against Ransomware and Viruses – In case a backup is infected, we can clean it up.
Daily Backup Verification – Once a day, we virtually start your system and ensure that the backup taken that day will be usable in an emergency.
Twice A Year "Failure" Simulation – We do a virtual failure simulation to test how quickly your business will be back online in case of a catastrophic systems failure.
5-Year Hardware Warranty – Datto offers a full 5-year warranty on all hardware.
Continuity is a powerful solution at the heart of the business that backs up nominated servers every night in a restorable format. Then, in the event of a server failure, we can recover your entire server onto new or repaired hardware within 4hours (subject to data volumes).
As with cyber security, you are backing up your data is just as important as recovering it and working again as soon as possible. Backing up data can be done locally, although we strongly recommend backing up to the cloud wherever possible. In the case of system failure or data loss, there needs to be a plan for how the backed-up data is restored onto a new host server quickly and safely, so your team can get back to work.
Contact us today for a free consultation.
Backup and Disaster Services for Data Protection 
It is very common for disasters to happen; they won't see if you are prepared for disasters or not, or even if you have a backup of all the important files. If your device corrupts, you can be in a big mess because of having no backup or recovery plan.
But, if you know that your device is, after all, a manmade thing and can malfunction at any time, then you will make necessary arrangements for it; the best arrangement is to hire our IT backup and disaster recovery service.
At EchoFlare, we do everything we can to recover your lost data. But if you come to us before you encounter a disaster, then we can also help you with a proper backup so that you can quickly recover it.
Our skilled team at EchoFlare performs and ensures that you have thorough backups established on your devices so that they may safeguard all your personal and confidential data. Our backup and recovery solutions are made with a combination of excellent services which collect into one service. From planning to storage and from testing to monitoring, EcoFlare's skilled technicians can do it all.
Why should you hire us?
Get peace of mind 
When you know that an expert adequately backs up all your devices, then you will automatically feel calm and peaceful, that no matter what happens, your data is secured.
Real-time monitoring 
Now, you don't have to worry about your backed-up data and constantly monitor it constantly; because that is what we are here for. Instead, we monitor your device's backup to keep it updated automatically with a human intervention to keep an eye on everything.
Instant recovery 
Have your system suffered from a loss or data theft? If yes, don't worry because we will restore it in a matter of minutes. We will put all hands on deck so you can get back in business without further losses.
So, what are you waiting for? Get in touch with our experienced IT technicians so that they successfully back up your data and help you restore it when required at an affordable price.